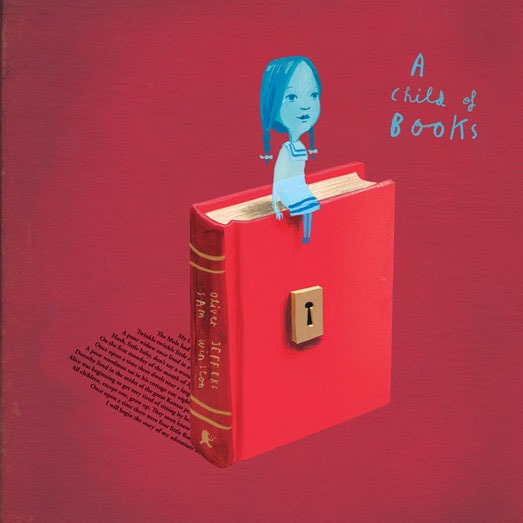 Books
Oliver Jeffers. Does the name sound familiar? No? Maybe not to all but maybe familiar to children and adults who are addicted to reading all kinds of picture books. I was introduced to Oliver Jeffers in the library quite accidentally one day almost a year ago when I pulled out a book called 'Stuck'.
It was a very unusual one-word name for a picture book and my curiosity got the better of me and I read it and well….the love affair began!! It was a marvelous picture book that one cannot understand about without reading. I realized that most of his books were not only meant for children but could be read by adults as well. I decided to find more information about him and googled him and found out that he makes Arts and describes himself as a bookmaker. He not only makes books but also makes collectibles, illustrates, creates paintings and installations all over. How cool is that! A Genius! I checked out all his videos, managed to lay my hands whichever books the library had and even decided to follow him on social Medias.
After a bit of self-rumination, I came to the conclusion that I like his books as they bring a sense of belonging as one reads them. One feels at times that this could have easily happened with the reader and how could Oliver Jeffers have known about it? He has a definite sense of humor that has an underlying seriousness to it too as is visible in The Great Paper Caper where a deeply serious issue has been brought out tenderly and which forces one to sit up and take notice. The Heart and the Bottle is another such classic which brings one to terms with some irreparable losses. I am sure many would recognize themselves in this book. One cannot deny the sheer beauty of the mind-blowing book called, 'A Child of Books'- again wherein one would identify the characters with someone they know in their lives. He seems quirky by nature at times which certainly shows in most of his books, one such would be 'The Incredible Book Eating Boy' and seems to be a totally fun-loving child in an adult body.
I am totally in awe of a brain as his. His books are a must read for all and one can always come to Bookworm to enjoy them. All said and done, I for one continue to scrounge for his books and have become a diehard fan of Oliver Jeffers.