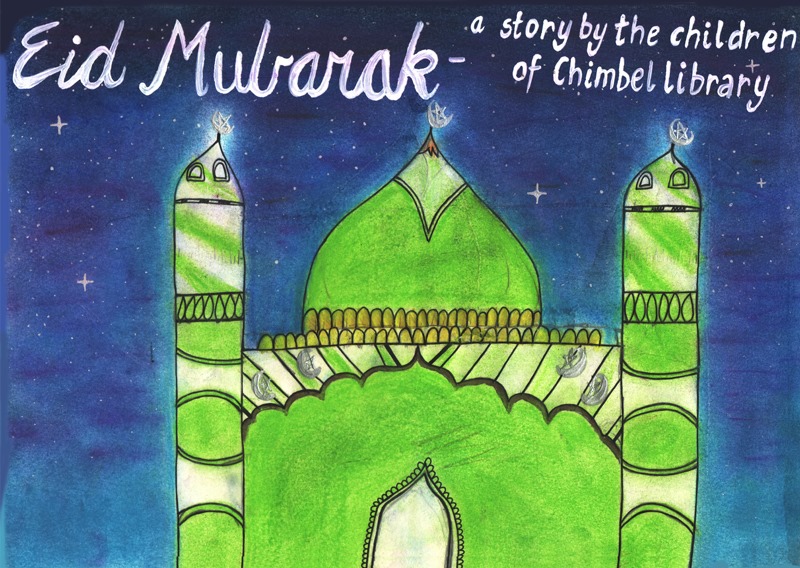 Books
Eid Mubarak Book Release at Chimbel
One of the reasons I like the work at Bookworm is that I get to work on creating books. Recently we just released a book about Eid. The book is written and illustrated by the children of our Chimbel community library.
This year at our Mobile Outreach Program (MOP) we are bringing different activities to children and trying to push the envelope one reading – writing activity at a time. When Sujata suggested we make a book about Eid with the children, we set out with a rather simple activity where the children will illustrate and build a storyline about how their Eid day unfolds. Once we started working on the illustrations, there was a great sense of pride and ownership on how the children approached it and we decided to make it a bigger exercise.
So we scanned the illustrations before putting together the actual book and worked on a digital copy of the book. This was not the first time we have worked on creating books with children but, once the book was ready Shruthi and Krupa came up with idea of doing a book launch. It was instantly agreed upon by the rest of the team. We also decided to release the book and celebrate the entire production team.
Invitations were sent to each household and the evening unfolded.
You can download the book from here.
I must thank everyone including Sujata, Sanika, Gayatri, Shruthi, Krupa and Prerana for supporting this activity and making this a meaningful exercise for the children.