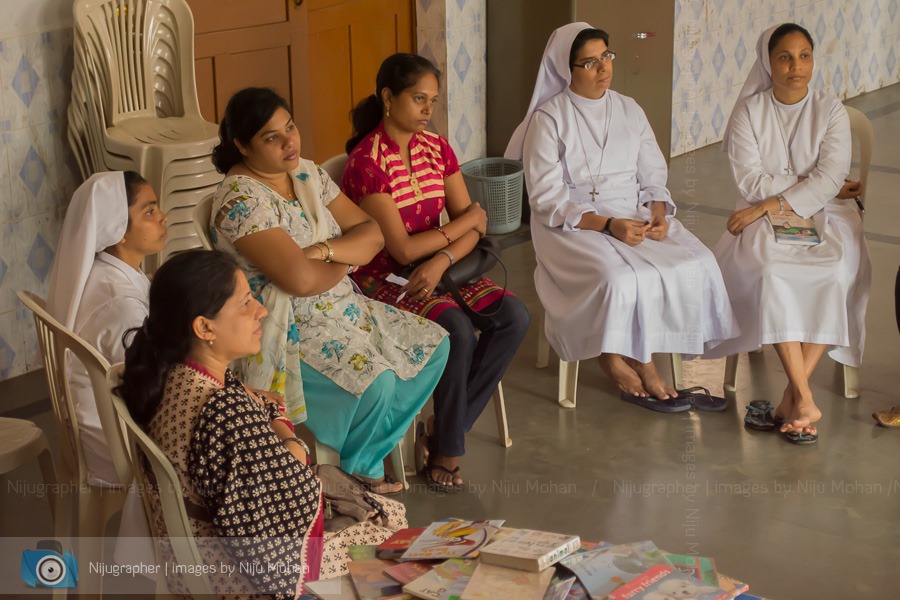 Info for Parents
Workshop at Auxilium School, Carona, Aldona
Aldona is fast becoming a village that is becoming familiar to me and my tyre tracks!
I was back this week, but at Carona and the well kept campus of Auxilium Primary School, a school managed by the Salesian sisters.
It was so heartening to find that Sr. Antonetta was ready for the workshop, her teachers were aware that I was coming from Bookworm and we grouped ourselves in a circle to talk about books and a library.
The discussion was rich, because right from the start everyone participated in the idea of a Primary school library. The teachers seemed to be heartened that their school was considered for a primary school library. I refuse to pause to imagine how I am going to pull off these school libraries with little or no funding, but I remain optimistic that someone will recognise the worth of work like this and begin to support it.
I met Isa and Flavia at the school, both possible library educators for the program who are committed to the idea and the practice and are ready to devote due time to ensure that story and creative arts happen with all 6 groups of the school.
We spoke about what a library might require, how we could begin to imagine its conception and organisation and how we need to create interest and engagement with the youngest of children.
I feel positive when I think of a functional school library in this space, recognising that it will be enabled by this positive school.