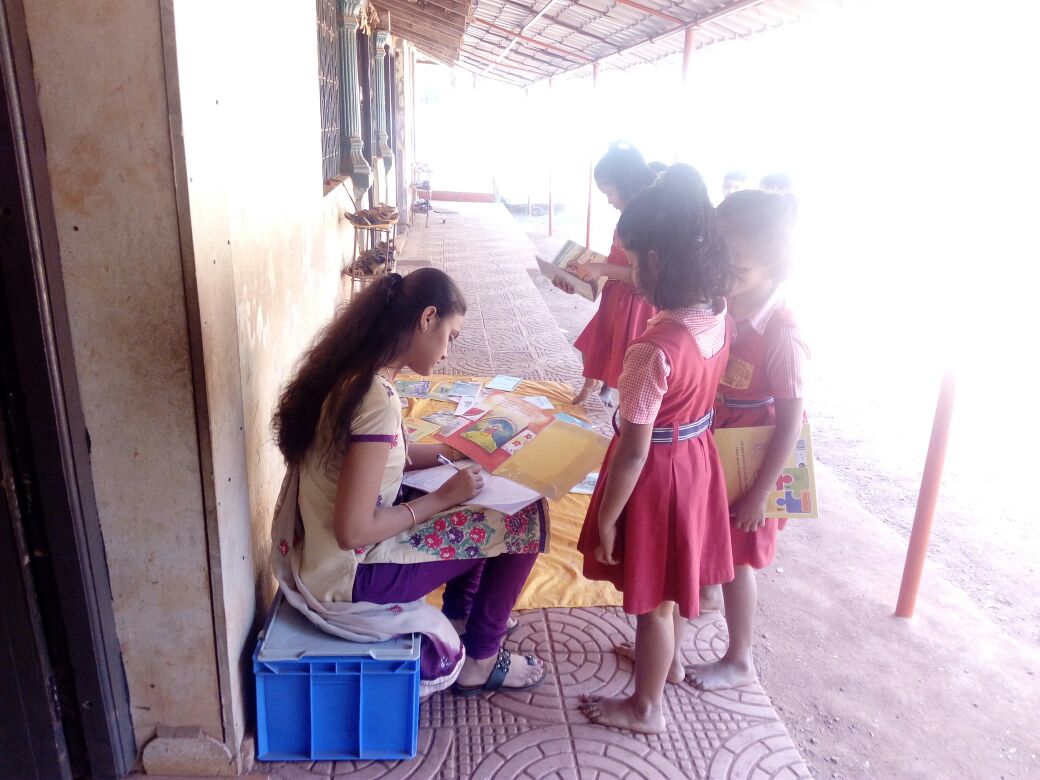 Libraries in Schools
Libraries are said to be a storehouse of energy that fuels the imagination. They open up windows to the world and inspire us to explore and achieve.
I feel privileged to be a part of such an explorative world. As a student, I was not a bookworm but liked reading. And the challenge that appeared to me was choosing a job which would enable me to be surrounded by books.
I learnt about an opening in a library in Taleigao named "Bookworm Library". A perfect start to my career and the journey began with a heart full of queries, the worry of prospects and so on.
From day one, I started a new chapter in my life. This is when I realised "Bookworm Library is unique" and completely changed my perspective about a library and its functioning. Yes, it is different from the traditional libraries which I had seen or been a part of earlier.
This library has different programs i.e. Libraries in Schools, Mobile Outreach Program, Pre School Morning which I have been a part of since I joined.
I was mesmerised to see the keen interest in reading in the toddlers; they were motivated to do so through a wide variety of colourful books.
The Libraries in School program is one of my best experience as I feel I am a teacher. This is where I learn to interact with people as well as the students from different schools. It has helped me build my self-confidence. This is where I involve myself in teaching as well as self-learning. Moreover, here we use different innovative methods and activities to deliver our sessions to keep the children's attention. I even got to be a part of one of the school's Annual Gathering.
I observed a session of the Mobile Outreach program. I found this program very interesting and felt that this is a very thoughtful method to reach out to the underprivileged, vulnerable and rural children and to encourage them to read.
The environment of Bookworm is different due to its cooperative, enthusiastic and dedicated team. The team is a perfect example of how programs can be well organised and managed with great planning and preparation. There is a sense of belongingness among the team members who are ever ready to help each other and work as a team. There are weekly meetings held which help plan and develop a structure for the programs for the coming week.
Bookworm Library for me has proved to be a birthplace of ideas. Here I have placed myself as a learner, a teacher and a child as well to mingle with not only students of different learning abilities but adults as well. Here, I feel like I have learnt the true meaning of a Child Centred Approach to Learning.