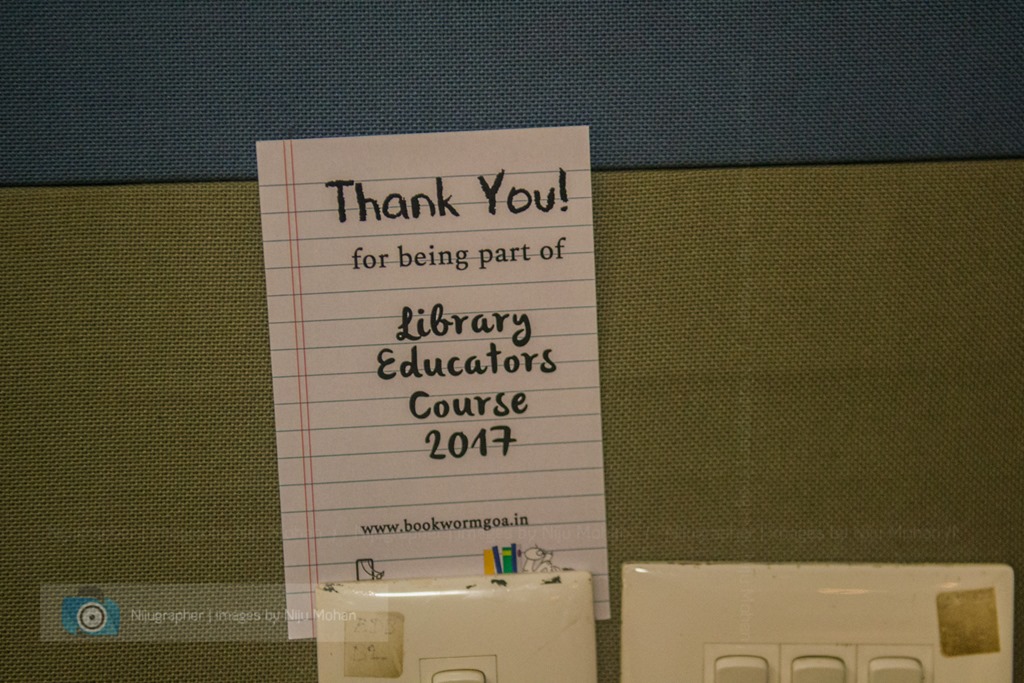 Library Educators Course
Library Educator's Course English 2017 – Closing Ceremony
Play and Performance have been significant parts of the Library Educator's Course. The graduating batch of LEC 2017, English under the direction of Alia Sinha put up a closing performance of the LEC Course for the closing ceremony.
The remarkable aspect of this performance is that it was co constructed and imagined by each and every participant ( all 34 of them) and came together within a matter of hours. As we close LEC English, 2017 we look back on a remarkable first cohort from 11 + states in India who visioned library education powerfully with us and will carry this on into their work with all our best wishes and support.
LEC English is a professional development course in library education for adults interested and working with children, learning and libraries. The course is fully supported by Parag, an initiative of the Tata Trust and offered through Bookworm Trust, Goa.