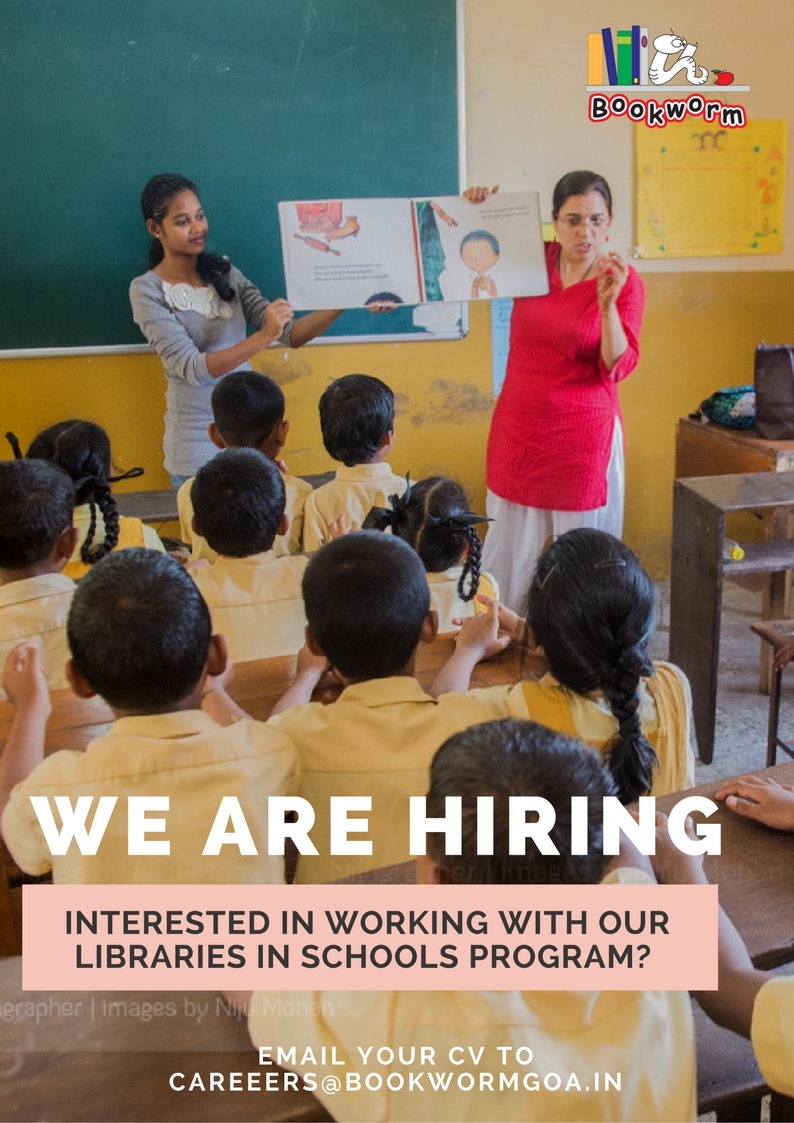 Libraries in Schools
Interested in working with our Libraries in Schools program?
Email your cv to careers@bookwormgoa.in. Candidates from in and around Panjim are preferred.
Frequently Asked Questions
What are the qualifications required for the opening?
We are looking graduates and postgraduates in any discipline with an interest in working with books and children in a library based environment.
Some details about the program are available on our website. Look at the project page for details. http://www.bookwormgoa.in/libraries-in-schools/. Following that you can have a look at our blog posts on this which will give you more insights in to the project.  http://www.bookwormgoa.in/category/libraries-in-schools/
What is the application procedure?
If you are interested in applying for this position, please email your cv to careers@bookwormgoa.in. If you get shortlisted for the next round, you will follow a telephonic interview and a face to face interview. Following this, we will make you an offer.
This is a full-time position with immediate hiring. Timing would be typically Monday to Saturday, 9:30 AM to 5:30 PM.
What would be the salary?
This would be discussed during the interview process. This depends on your experience and the role you are ready to take up.