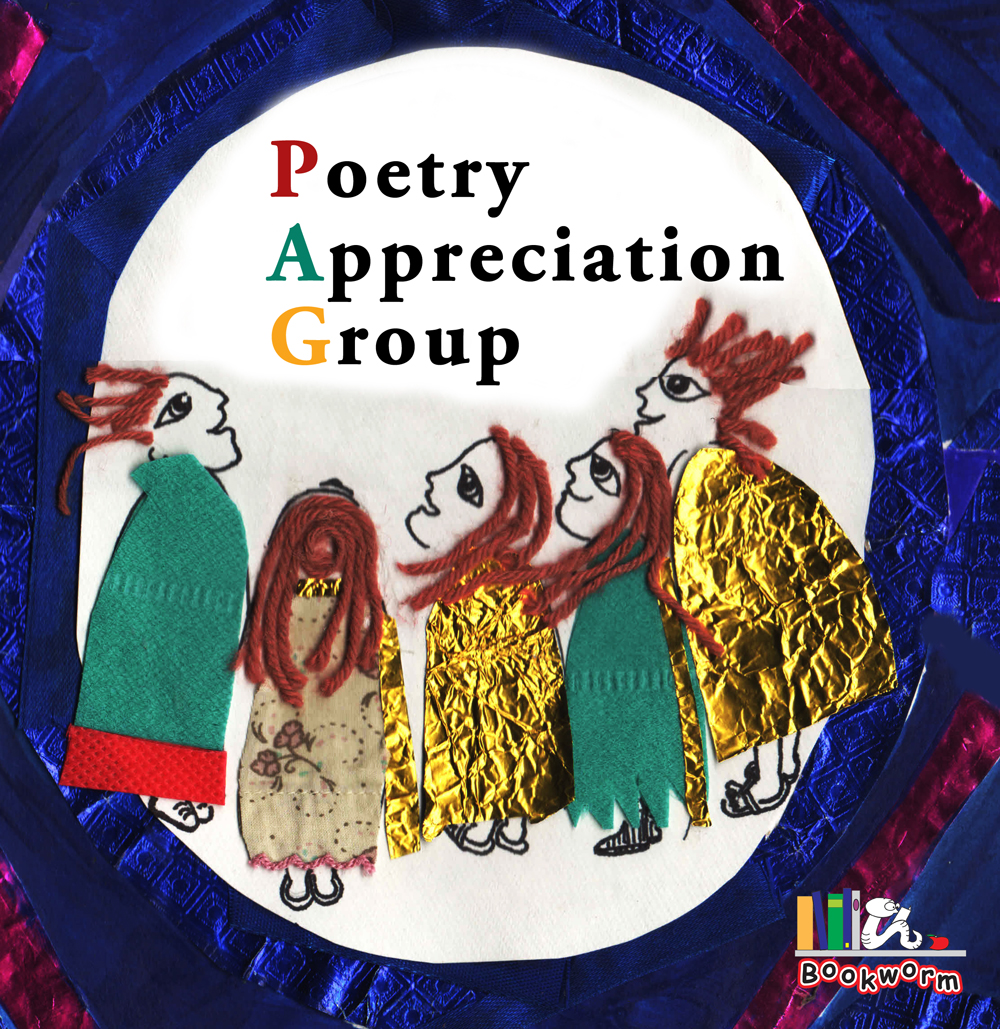 Library
Poetry Appreciation Group forming at Bookworm
An Invitation
Dear friend of words,
This year in close collaboration with Jugneeta Sudan who describes herself poetically in the note attached, we are reforming a POETRY APPRECIATION GROUP that will meet once a month at Bookworm.
We are aware that there are many groups and they abound and they must. The more we believe and support the arts the more we can rely on a hope for a future. When we feel the most profound of emotions , it is always poetry that brings home an answer and we are choosing to ensure this with timely gatherings around poetry.
Our first meeting will be on Friday 20th January, 2017 from 5. 00 pm – 6. 00 pm
POETRY APPRECIATION GROUP
A collaborative, collective encounter with modern poetry.
We will read aloud a careful selection and then critically analyse  poems from different parts of the world.
The group will be facilitated by Jugneeta Sudan
Open to all ages over 16 years and we hope to see you !
Please share this invitation with people who may be interested and please COME !
Jugneeta Sudan is an academician with teaching and administrative experience of three decades in schools and colleges. She writes a column on 'Art and  Culture' for the Goan newspaper 'Navhind Times'. She keeps herself occupied with classical literature in dialogue with music, art, philosophy, theology, science, history and cinema. Her stint as curriculum advisor to educational institutions led her to develop workshop modules on books as tools of teaching/ learning process. She shares her insights and critical appraisals with book lovers on different platforms -schools, colleges, art galleries, libraries, literary festivals and book-reading clubs. She has conducted book reading/poetry reading workshops in various cities in India (Mumbai, Bangalore, Vizag) and is now settled in Goa. She has led a peripatetic life. Her rootlessness roots her. She is learning to live a poetic life with a marvelous kind of negative capability.