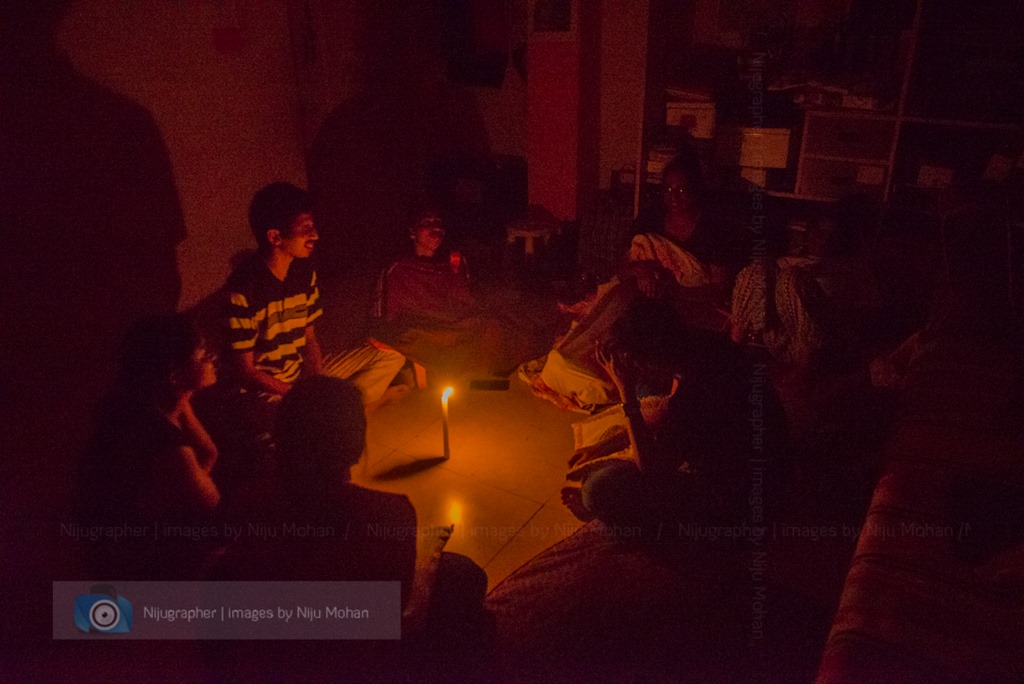 Library
On 1st October 2016, Bookworm celebrated 'A Night at the Library'. It was a pajama-themed party that had splendid food and exciting games. All the members at Bookworm were involved in the preparations and that is what made the party so memorable.
Everyone arrived by 8:30 pm. We were treated to a scrumptious dinner of Veg Pulao, Gobi Manchurian, Fried chicken, and Palak Paneer. All of us were excited to be together and no one could stop talking.
We then started with the games. First, was the exciting fish bowl game. All of us took small chits of paper and wrote sweet and naughty things about each other. No one knew who wrote what. All of us were eager to know what type of comments each one had got. Leeja, our sweet librarian, received the most saccharine ones.
The next game was the 'dumb charades-fashion show'. Each person had to choose a book and had to walk on the ramp and act out the book to the audience. Many of the members improvised with props and we had a riot trying to guess the names. Lastly we played 'Sardines'. The entire library went quiet and dark, while we huddled together in corners and tight spaces.
We were feeling famished by the end of the game sessions. The clock struck 12, so we decided to have the dessert that we were so full to have after dinner- Ice-cream and cinnamon cake. After this, some of us bade goodnight. But for the others, the night was still young. We snuggled together in one of the rooms around a candle and told ghost stories. This went on till the wee hours of the morning, however some of us fell asleep. By 5:00 am all were exhausted and were soundly asleep.
It was a night that no one would forget- bonding, camaraderie, and friendship between all of us- some of the things that make Bookworm such a great place.