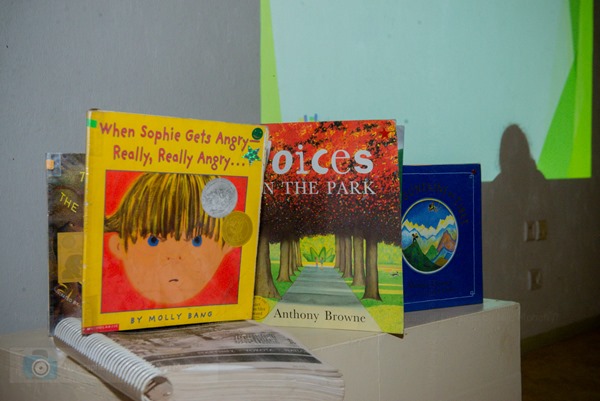 Book Talk
Picture Books: Who are they for ?
Update: For those you missed the talk, you can listen to the same here. Thanks to Frederick Noronha for recording and uploading.
I love Picture Books so it was fitting for me to use the space created by the Design Centre, Porvorim for me to talk about them.
I loved that there was an audience who came to listen to me. That I knew nearly everyone was a testament to a love of a different kind, but I also think people came because they felt there may be something worthwhile in the sharing.
For me it was immensely enabling to share a small segment of Bookworm's fine collection of Picture books, to watch as a group of adults immersed themselves in the form, marvelling at the intertwining of word and image that only a fine Picture book accomplishes with grace.