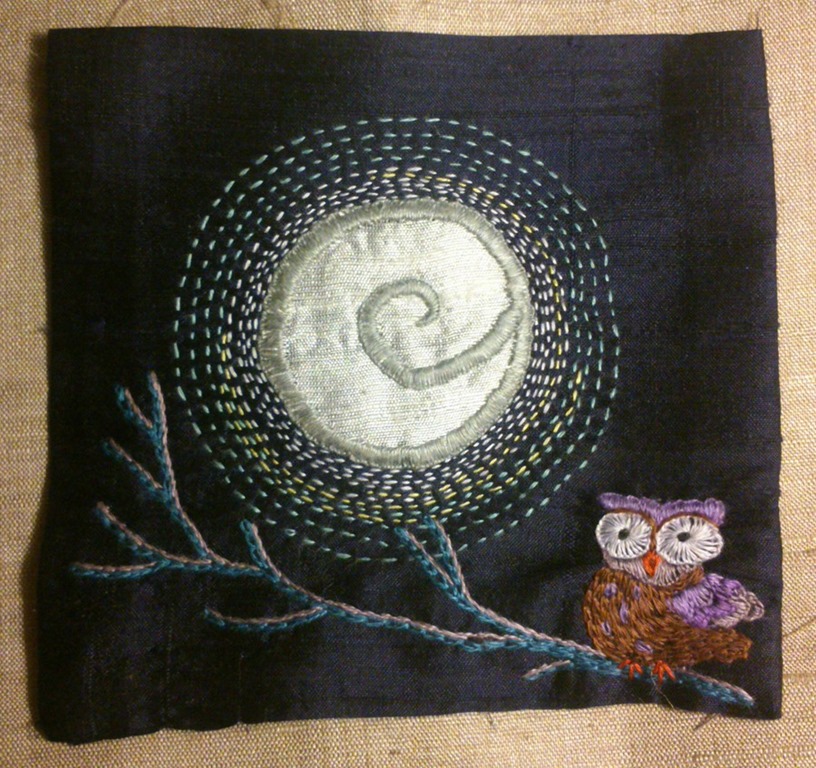 News
Thread Narratives – Poem for Noor
From Bindiya Thapar
Sujata and everyone else,
This is the first of 8 panels for the narrative. Its a poem that my daughter learnt when she was 4, in 1986. Its in hindi, i will have to try and and translate it later, but for now, here is the first para:
Agar na hota
Chand raat mein,
Hum ko disha
Dikhata kaun?
Each panel is just 4 inches square.
But when they are stitched together, i think the size will be ok. The narrative being embroidered is all very well, but i think the real story that needs to be told is the wiles and other means that i am having to use to keep my cloth, threads, scissors etc from the clutches of my fourteen-and-a-half month granddaughter Noor.